Transfer Tracker: Ex-Miami WR Brian Hightower commits to Illinois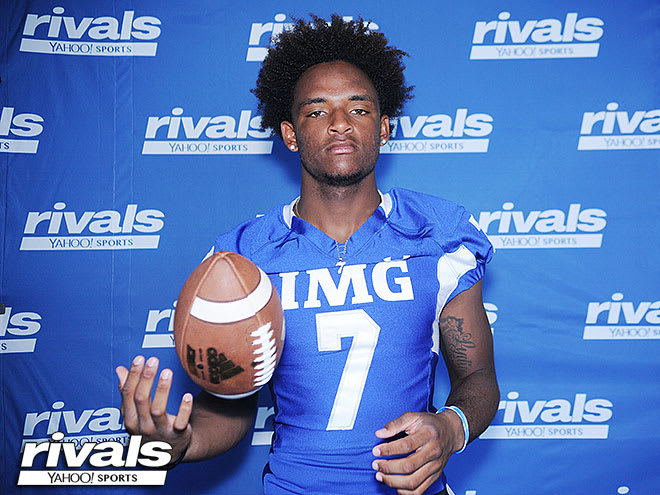 THE LATEST
Illinois had quite a bit of success with the transfer portal in 2019 and the Illini are dipping back into the portal again, this time landing a commitment from former Rivals250 and Miami wide receiver Brian Hightower.

One of the top prospects in the Class of 2018, Hightower has yet to live up to his potential as he struggled along with the rest of the Miami offense over the past two seasons. Now he will look to follow in the shoes of other elite recruits to turn their careers around at Illinois, like fellow former Rivals250 wide receiver Josh Imatorbhebhe, who had nine touchdowns in 2019 after having just two career catches for USC prior to his transfer.

AS A RECRUIT
Hightower began high school in California before moving to IMG Academy later in his career. His move to Florida also gave him a chance to bond with the schools in the Sunshine State and he committed to Miami during the spring of his junior year.
AT MIAMI
Hightower saw the field plenty as a freshman in 2018, including catching a touchdown in his first career game. But that was pretty much the highlight for Hightower as he failed to produce much while playing mostly a rotation role. In seven games in 2019, Hightower had eight catches for 88 yards.

FARRELL'S TAKE 
"Hightower has some upside and was a former four star prospect for a reason. He's had a knee issue so we will see how he comes back from that but he has good size and a solid catch radius. At Illinois he'll have multiple years to impact." -- National Recruiting Director Mike Farrell
Impact Rating: 6.8 out of 10
IMPACT METER
The Transfer Portal continues to change the way college football programs recruit and mange their rosters so we here at Rivals.com continue to evolve our coverage. Each time a player of note enters the portal, we will examine their potential impact on the college football landscape and assign an impact rating, both when they enter the portal and when they choose a destination. The scale is from 1-10 and the description below explains the scoring scale.
1.1-4.0 — Not a big impact expected, likely a non-starter and down the bench depth player.
4.1- 6.0 — A solid impact can be expected in the right scenario and has the potential to battle for a starting job.
6.1-9.0. — A high impact player who won't change a program but will certainly be a very good contributor and starter.
9.1- 9.9 — A very high impact player who should start the moment he steps on the field and will change the outlook of a program immediately.
10 — A franchise transfer who has a chance to be an All American and one of the elite players in college football.