Transfer Tracker: Nebraska QB Noah Vedral enters the portal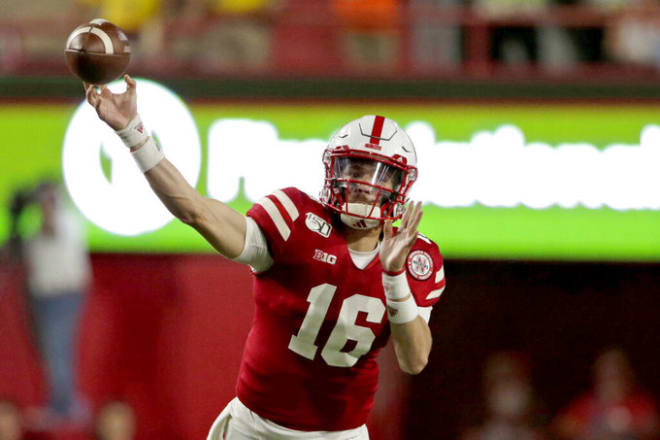 The Transfer Portal has changed the landscape of college football. So at Rivals we bring you the Transfer Tracker, where we analyze players entering the portal and rate them on what kind of impact they could make at their new home.
Next up in the tracker: Nebraska quarterback Noah Vedral.

AS A RECRUIT
Vedral was mostly viewed as an FCS prospect during his days as a recruit, but after Scott Frost, a Nebraska native, took over at UCF, he offered Vedral the chance to play for him with the Knights. Vedral committing during the summer prior to his senior year.

After one year in Orlando, Vedral elected to follow Frost back home to Nebraska, transferring following his freshman season in Orlando.

AT UCF/NEBRASKA
Vedral appeared in six games as a true freshman for the Knights, throwing for 276 yards and a touchdown while rushing for 77 yards and two scores. After receiving a waiver to be eligible for the Huskers after the 2018 season had already started, Vedral saw limited action, going just 2-of-9 for 22 yards and an interception in one appearance. In 2019, Vedral began the season as a backup to Adrian Martinez but did crack the lineup, making two starts and throwing for 418 yards and rushing for 106 yards and three touchdowns. Rather than spend another year as a backup, Vedral entered the portal and will have at least one year of eligibility remaining at his next school.

POTENTIAL LANDING SPOTS
It's hard to project where Vedral might end up since he has been so closely tied to Frost since his days as a recruit. He has shown flashes at times and might be best suited for the Group of Five level or perhaps even FCS.

FARRELL'S TAKE
"Farrell's take: Vedral was an average quarterback against weak competition out of high school who found a home at UCF. Following Scott Frost to Nebraska he saw time last year when Adrian Martinez went down and flashed some signs of potential but he's more of an FCS guy at this stage. He has an adequate arm and he can move around a bit so he's a dual threat for someone." -- National Recruiting Director Mike Farrell
Impact Rating: 4.3 out of 10
IMPACT METER
The Transfer Portal continues to change the way college football programs recruit and mange their rosters so we here at Rivals.com continue to evolve our coverage. Each time a player of note enters the portal, we will examine their potential impact on the college football landscape and assign an impact rating, both when they enter the portal and when they choose a destination. The scale is from 1-10 and the description below explains the scoring scale.
1.1-4.0 — Not a big impact expected, likely a non-starter and down the bench depth player.
4.1- 6.0 — A solid impact can be expected in the right scenario and has the potential to battle for a starting job.
6.1-9.0. — A high impact player who won't change a program but will certainly be a very good contributor and starter.
9.1- 9.9 — A very high impact player who should start the moment he steps on the field and will change the outlook of a program immediately.
10 — A franchise transfer who has a chance to be an All American and one of the elite players in college football.